You're researching ideas, sending pitches and following up with editors and it's led to a respectable roster of assignments. It's not enough to research/pitch/follow up/repeat. A successful freelance career requires creative strategies to connect with editors, develop ideas that sell and become a go-to writer for lucrative gigs.
Whether you're just starting out or have decades of experience, here are six things you can do today to be a more successful freelancer, including:
Set up a co-working date: Writing can be isolating. Working alongside another freelancer gives you an opportunity to bounce ideas off of each other and the side-by-side environment allows for instant query critiques.
I had breakfast with a writer/friend who came into town last week. We talked about work (of course) and I mentioned a pitch I was excited about but struggling to sell. She mentioned a market that is perfect for the idea – and one I never thought to pitch. I sent the idea off later that afternoon (no response yet but I'm hopeful). We found the water cooler conversation so valuable that we've set up a regular Skype date.
Update your LinkedIn profile: Adding links to recently published articles and awards along with an up-to-date list of credentials and areas of expertise will keep you top-of-mind when editors need a writer with specific skills. Be sure to ask editors and colleagues for endorsements to enhance your portfolio.
Write a thank you note: Thanking an editor for a referral or letting a source know you appreciate their time can help solidify important relationships. You'll be remembered for your thoughtfulness and set yourself apart from other writers.
When an editor at a national magazine recommended me to one of her colleagues, I immediately sent a hand-written thank you note to let her know how much I appreciated the referral. She responded via email to say, "Thanks for the thanks! People don't usually think to say that." I don't think it's a coincidence that she has referred me to other editors who assign articles for the magazine and website.
Follow your favorite magazines on Twitter: Use social media to identify what magazines – and their editors – are interested in. Many successful freelancers have used information from a 140-character missive to land an assignment.
Full disclosure: I don't tweet (I know, I know) but I have talked to several writers who swear their 140-character missives have led to relationships with editors and lucrative assignments. As my mom always said, "Do as I say, not as I do." Go on, tweet something.
Ask for a raise: You wouldn't work in a cubicle for years without a raise, right? Yet many freelancers never ask editors to increase their rates. Approaching your most loyal clients for a bump in your rates can lead to significant payoff.
After I received my third assignment from an editor at a national magazine, I sent a note that said said: "I'm excited we'll be working together on this article. Since we've worked together in the past and you know I can be counted on to meet my deadlines and turn in clean copy, I hoped we could agree to a higher rate for this article." She bumped the fee by 50 cents per word, increasing my fee by $750 – all because I asked.
Create a reprint catalog: Go through previously published articles (make sure you still own the rights) and create a list of reprints available in various categories: travel, health, parenting, personal finance. Email the list to regional magazines that purchase reprints. Selling articles that are already written is a simple way to increase your income.
Writers: What creative strategies have you used to increase your success?
It's not enough to research and write a great query. If you want an assignment, you have to send that query to the editor who has the power to assign it.
Tracking down the right editor (and their contact information) can feel like Mission: Impossible.
Here are a few tricks to make it easier:
Read the masthead: It's not just the editors whose names are listed here. Most mastheads also list advertising and administrative contacts, often with email addresses. You can bet that if Susie Jones, the director of advertising, is sjones@ABCmag.com, the editor, Paula Pierce, is ppierce@ABCmag.com.
Use your research skills: A good reporter has good research skills, right? Put them to use on Google. By looking at the masthead of Redbook magazine, you'll learn it's published by Hearst. Google "Hearst" "publisher" "advertising" and "email" turns up a contact in the ad department whose email is firstinitiallastname@hearst.com.
Ask colleagues: Freelancers are a generous bunch. If you want to pitch a magazine and can't find the email address, just ask. Members of websites like FreelanceSuccess.com are happy to oblige.
Subscribe to media sites: Websites like FreelanceSuccess.com, MediaBistro.com and Mastheads.org provide email formulas and editor contact information to their members. It's worth the investment to subscribe to at least one site.
Pick up the phone: If no amount of Googling turns up an email formula, pick up the phone. Contact numbers are always listed on the masthead or magazine website. When the receptionist answers, keep it simple: "I'd like to email Jane Smith. Can you confirm her email address for me?" Chances are, you'll have the right email within minutes. Be prepared! If the receptionist transfers you to Jane Smith, you should be ready to talk about your idea.
Avoid general submission addresses: Yes, Writer's Market is full of suggestions for sending queries to submissions@ABCmag.com. You can bet that editors are too busy taming their personal inboxes to pay much attention to a generic email address.
Stick to email: With very few exceptions, editors want to receive queries via email. Even though some writers guidelines and listings in Writer's Market tell you to snail mail queries, ignore the advice. I believe it's a trick to keep new writers from being successful.
Do you have creative suggestions for tracking down an editor's contact information?
There are a lot of acronyms, odd spellings and strange words tossed around in the freelance world.
Since Google Translate won't work when you get an email that says: "We're interested in TK Ways to Lose Weight Fast. How about an FOB on spec? FNASR, 25 percent kill fee," a freelance dictionary will come in handy to decode editor-speak.
Here are some of the most common terms used in journalism:
Byline: The writer's name on the article.
Clips: Examples of your published work. These may be links to articles published on websites or copies of articles that appeared in magazines. Editors often ask for clips to see what kinds of articles a writer has published and get an idea of their voice/style.
Coverline: The teasers and titles that appear on the covers of magazines: 10 Health Habits that Scare Doctors, Essential Green Cleaning Tools, Winter Skin Remedies are some examples. Coverlines are meant to entice readers to buy the magazine.
FOB: Refers to the "front of the book" or the articles that often appear at the beginning of the magazine. As a general rule, these articles are typically short – under 500 words. These articles are just as thoroughly researched as longer pieces and require interviews with experts. BOB is similar, referring to the short articles that appear at the "back of the book."
Fresh: The freelancing version of the "F word." Editors want tips, sources and ideas that are fresh, not seen before in their magazine or their competitors. You can often accomplish a fresh spin by using information from new studies or interviewing experts who have published new research or new books.
Kill Fee: A fee offered to the writer when an editor "kills" the article or decides not to publish it. The amount of the kill fee ranges depending on the magazine but is usually a percentage of the total fee.
LOI: Acronym for Letter of Introduction. Unlike a query, which offers a specific idea, an LOI serves as a general overview of a writer's expertise and publication credits. LOIs are most commonly sent to editors of trade or custom publications.
Masthead: The listing of editors' names and titles, usually in a box near the front of the magazine. It's presented as a hierarchy, with top editors listed first.
Query: A short letter that introduces your idea to an editor. It's the expected format for communicating ideas and landing assignments. Also called a pitch. There are four things you should never say in a query.
Sidebar: A story that accompanies the main article, often in a box that stands out on the page. It highlights a specific aspect of an article. In a piece about the health benefits of yoga, a sidebar could include descriptions of three yoga poses. An article about healthy lunch options for kids might include a sidebar of new lunchbox designs.
Spec: Refers to submitting an article without a contract or the guarantee of publication. Writers are asked to submit the entire piece and the editor will decide whether or not to buy the piece. It's common for essays. May also be referred to as "on spec."
TK: Means "to come" and can be used in a query to indicate that certain facts – like the number of tips – will be filled in depending on the details of the assignment. For example, "TK tips to grow better tomatoes" or "TK days to thinner thighs." TK should never be used in an assignment that is turned in to the editor because it indicates information is still missing.
TOC: An acronym for table of contents.
Trade Magazine: A magazine aimed at a specific group or industry. Most industries have their own trade magazine. They are available through associations or membership organizations and cannot be found on newsstands.
What industry specific terms have you encountered as a freelancer?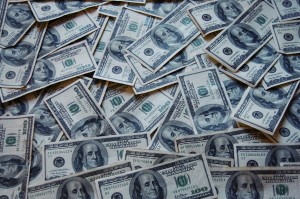 You might have read my post about going to the ASJA conference and thought, "It sounds amazing. I want to go to a conference. But I can't afford it."
I won't lie: Conferences can be expensive. In addition to conference fees, flights, a hotel room and meals, it adds up (I spent $1,200+ to attend the ASJA conference).
I always think of conferences like a MasterCard commercial:
Conference fees: $500.
Transportation: $250.
Hotel: $600.
Spending a weekend learning new skills, gathering information about freelancing, connecting with writers and meeting editors: Priceless.
A good writers' conference is 100% worth the investment.
Even though I always get a significant ROI on conference attendance, I still look for ways to keep costs down. Here are some of the best ways to attend for less:
Take advantage of early bird registration: You'll pay a price for procrastination! I signed up for the early bird rate at ASJA (which saved me $80) and volunteered (which reduced my registration fee an additional $25). If you know you plan to attend a conference, sign up before the early bird fees expire.
Volunteer: Some conferences offer discounts in exchange for helping out at the registration table or working behind-the-scenes to edit conference programs. ASJA gives attendees a $25 discount for volunteering. Ask about opportunities to reduce the conference fee in exchange for helping out at the conference.
Apply for scholarships: You might be surprised at the number of conferences that invite attendees to apply for scholarships that cover some (or all) of the conference fees; some even cover travel and lodging! If cost is a major factor, Google "scholarships" "writers conferences" and look for events that offer scholarships to attendees; apply for a scholarship at a conference that fits with your interests.
Share a room: Instead of sleeping solo, request a room with two beds and seek out a roommate. You'll cut your lodging bill in half. At a conference in Chicago, I shared a super small hotel room with two other writers; on one trip to New York, I slept in a different room each night of the conference (all of the writers who needed roommates had different nights available so I schlepped my suitcase between floors at the conference hotel — and met some wonderful writers)!
You don't have to share with a friend. Conference message boards and online forums like FreelanceSuccess.com are filled with messages from writers who want to share rooms at popular conferences.
Purchase a la carte sessions: Ask if it's possible to pay for a few sessions or to attend one day of a weekend conference. Attending fewer sessions instead of springing for the entire event can help keep registration fees in check.
What creative strategies have you used to cut conference costs?
In April, I went to the annual ASJA conference in New York. It was a weekend of panel discussions and networking events designed to help professional writers develop the skills, information and connections we need to succeed in our businesses. I took copious notes over the three-day event and wanted to share what I learned.
Editors need us: In one panel after another, editors from consumer and trade publications repeated the same refrain: "We depend on writers to come to us with ideas."
Most of the editors at the conference fill their pages with articles written by freelance, not staff, writers. Without our queries, their publications couldn't exist. But that doesn't mean editors are desperate! Instead of sending an email offering to write for them, send ideas! The editors at the ASJA conference want queries, not letters of introduction, that show writers understand their publications and are capable of coming up with fresh content.
Stories, not topics, sell queries: In a panel on environmental writing, editors expressed a strong need for ideas for compelling stories. In their view, writers too often send pitches with notes like, "I want to write about fracking," or, "I want to cover global warming."
The editor from Scientific American said, "I don't even care about clips, I just want to see excellent ideas."
To increase the odds of landing an assignment, take the time to develop detailed ideas instead of sending suggestions to write about general topics.
Content is king: There were two panels on content marketing, or the creation of content for marketing purposes, which some writers and publishers believe is the wave of the future. One of the content marketing experts said, "It's not about journalism or publishing, it's about business."
The message: Writers need to be thinking about how we can partner with companies and custom publishers to create content. The Custom Content Council is a great place to start.
Persistence pays: During the keynote speech delivered by bestselling author AJ Jacobs, he reminded writers that editors are busy people with overflowing inboxes, deadlines and other writers tugging on their virtual pant legs. His suggestion: Practice "strategic chutzpah."  In other words, follow up; advocate for your ideas.
He was careful to remind the audience that, "there is a fine line between chutzpah and stalking!"
Networking matters: There was a lot of buzz about meting with editors and attending panels to get firsthand information about what editors are looking for. I've been attending the conference since 2002 and I've realized that one of the biggest benefits of putting on heels and traveling to New York is connecting with other writers. It's good to share tips and trade information about editors and magazines. It's like catching up on a year's worth of water cooler talk in a single weekend.
What lessons have you learned at writers conferences?
I love carnival games. Ask me to toss a ring over a bottle to win a stuffed animal and I'll peel off dollar bills until I win. When I saw an app for a skeeball game, I downloaded it and started working on getting a high score.
It took me a while to get the hang of flicking the ball into the virtual baskets by swiping my finger across the screen. Once I figured it out, I was hooked. I like the progressive game best. With each round, the computer sets a new points target. It's harder to get the ball into the smaller baskets in the far corners of the screen – the baskets that are worth 100 points – so I focused my competitive energy on landing the ball in the safer baskets in the center of the screen, landing 40 or 50 points with almost every ball.
I played countless games before I realized that I'd stopped trying for the 100-point baskets. I stuck with the smaller targets that I was sure to hit to avoid the wah-wah noise that signaled I'd failed to meet the progressive goal and the game was over.
The skeeball game turned out to be an apt metaphor for my current approach to freelancing: I've been aiming for the sure things.
Let me be clear: Unlike skeeball, where each ball is guaranteed to land in a basket and earn a few points, not all queries – even the ones I think are sure things – turn into assignments.
In the midst of sending queries that I felt were almost sure things, I forgot to aim for the long shots, the ideas I felt passionate about but feared rejection; queries I wanted to send but pushed to the back burner in favor of more immediate ROI.
Guess what? I was hitting the target goal (in terms of monthly income) but not getting the ding-ding-ding thrill that comes from landing a 100-point shot or breaking into a magazine on my bucket list.
It's the start of a new week and I'm aiming high, going for the 100-point shots. Who's with me?
I have a not-so-secret crush on Kenny Rogers. There are grainy Polaroid photos of me performing The Gambler in my grandparents' basement when I was three; at 14, I had front row seats to see Kenny Rogers perform and felt dizzy with excitement when he reached down and touched my hand during his opening number.
You don't have to like Kenny Rogers — but really, why wouldn't you? — to appreciate his most iconic advice: "You gotta know when to hold 'em, know when to fold 'em, know when to walk away, know when to run."
The chorus popped into my head last week after a phone conversation with an editor.
Several months ago, I signed on for a major project. It wasn't going well. Thanks to logistical challenges and unexpected expenses, the assignment became a major source of stress. The editor had no idea about the problems when we scheduled a check-in call.
After we exchanged a little small talk, she said, "You've been given an impossible project. This is so much bigger and more complex than it needs to be given the timeline and I wanted to offer you the option to back out."
Shocked doesn't even begin to describe how I felt. Quitting never occurred to me. In fact, the thought of backing out of a project that I committed to made me feel a little sick.
While we were talking things over, she said, "As one woman to another, not editor to writer, I think you should seriously consider the option [of walking away]." I asked for a few days to think about it.
Kenny Rogers kept singing in my ear: "Now every gambler knows that the secret to survivin' is knowin' what to throw away and knowing what to keep…You gotta know when to hold 'em, know when to fold 'em, know when to walk away, know when to run."
Sticking with a time-consuming, less-than-lucrative project that required a ton of travel — and, to be honest, didn't excite me — kept me from pursuing projects I was passionate about. I backed out.
It's the first project I've signed on for and not completed. But it's not the first time I've turned down work.
Freelancing is perceived as a feast or famine business and writers are often tempted to take every assignment that comes their way. But one of the most important skills a freelancer can learn is — sing it with me — knowin' when to walk away.
One of the writers on a freelance forum I belong to suggests asking three questions:
Am I going to have fun?
Am I going to learn anything or make good contacts?
Am I going to make bags of money?
She believes that if you can answer "yes" to at least two questions, go for it.
It's a good starting point, I think. I'd argue that making a living as a freelancer requires limiting the number of gigs that meet the first two criteria but fall short when it comes to financial ROI.
Looking back, I can admit that the project I signed on for met just one of those criteria. I should have said no from the beginning. Lesson learned.
In the week since I made the decision not to continue with the project, new work has come my way and I've made significant progress on another long-term project I wanted to pursue. Once again, Kenny Rogers was right: "…somewhere in the darkness the gambler, he broke even."
What factors do you consider when deciding whether to accept a project?
The past few weeks have been hectic: organizing tax documents and adding up reams of receipts for the accountant, prepping pitches for editors who are planning their 2014 editorial calendars, writing articles/meeting deadlines, planning an upcoming travel writing class and preparing a handful of raised garden beds to be filled with vegetable starts…I felt overwhelmed just looking at my to-do list. Even though it wasn't the best time to leave the office, stepping away from the computer is exactly what I needed to do.
I rented a cabin in the mountains on a gorgeous 30-acre piece of land with trails through the woods. The dogs ran off-leash, dug up dead animals and rolled in foul smelling things and I followed behind, soaking up the silence. Being in unfamiliar surroundings, far from the ping of email alerts, ringing phones, stacks of mail and deadlines, I felt a creative spark.
Tossing a tennis ball in a clearing in the woods, I made a decision about a big project; a conversation in front of the fire gave me an idea for a men's magazine; I started an essay over breakfast. There is something about stepping out of my routine that invites new ideas.
It's so tempting to log 40 hours a week in front of the computer – after all, as freelancers, if we're not working, we're not getting paid – but it's not the best thing for our businesses. We need to take a step back, to turn on an out-of-the-office alert and immerse ourselves in something other than work.
When I got home on Sunday afternoon, I had a mountain of laundry and a notebook full of ideas and I was excited to get back to work.
When was the last time you took a break?
I got an email from a former student who works in marketing and wants to pursue opportunities as a speaker. She wanted to know whether I thought it was important to have a mentor.
Of course, I'm biased. I mentor writers who want to publish articles in national magazines so I think it's important to have a knowledgeable guide who supports your professional goals.
But I was a big believer in mentoring long before I signed my first client.
I have a freelance career because I had a great mentor who helped me get started.
Before I started freelancing, I was a career counselor. When I moved to Portland in 2000, I volunteered for a small magazine, writing and editing articles while I looked for work. During a conversation with the editor-in-chief (who was a successful freelancer) I complained about the job search and she said, "You should freelance."
I knew nothing about the business of writing but she promised to show me the ropes. Within weeks, I had a paying freelance assignment. Over the next few years, she continued to support me as I moved from writing for local publications to national magazines. Without a mentor who could review queries, make suggestions for potential markets and answer questions about contracts and editor relationships, I might be wearing pantyhose, working in a cubicle and working for the weekend.
Since then, I've taken writing classes, hired business coaches and booked one-on-one retreats to help me set goals, overcome roadblocks, see new possibilities and just plain get out of my own head.
If you're thinking about seeking out a mentor, here are a few things to consider:
Mentoring relationships can be formal or informal: Your mentor might be someone who meets you for lunch once a month to offer career advice and facilitate networking experience to help you meet your career goals. A more formal mentoring relationship might include in-depth hands-on experiences like those offered through

VocationVacations.

It can also take the form of coaching. In the latter examples, the timing and cost are pre-determined.
Explore options within your network: If an informal arrangement sounds like a good fit, tap your network for potential mentors. You might connect with someone at work, school or church who will happily share their experiences and provide advice. Some companies even offer structured mentoring programs.
Take advantage of free or low-cost consults: Prefer a more formal arrangement? Meet with several potential mentors before choosing "the one" to make sure it's a good match. Most professional mentors/coaches offer introductory sessions for prospective clients. During the session, prepare to ask questions about their services and experience. You can learn a lot about someone over coffee or a call.
Find the right fit: You want a mentor who specializes in the area you're interested in pursuing. If I wanted to write a book, I'd look for a mentor/coach with publishing experience; for the former student who wants to pursue speaking opportunities, I suggested connecting with a professional speaker with a robust roster of speaking gigs. Finding someone who has a style you respond to is important. (Writers looking for a no nonsense coach who provides nuts and bolts advice to help them get published love me but writers who want a coach to gently lead them toward improving their craft know I'm not the right fit). Pay attention to your gut feelings about a potential mentor/coach. If it doesn't feel like a good match, it's probably not.
Ask for references: Before hiring a mentor/coach, ask to speak with past clients.
Pay it forward: There is always someone who is less experienced and eager to learn. Teach classes, volunteer for mentoring programs or take a new coworker for coffee. Sharing your knowledge and experience can make a difference.
Have you ever worked with a coach or mentor? What was the experience like?