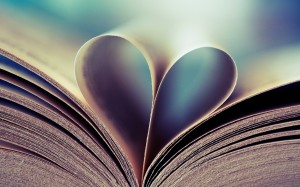 In honor of Valentine's Day, I wanted to share what I love most about freelancing:
Other writers: I may work from home but that doesn't mean I don't have colleagues or (virtual) water cooler conversations. Most of my closest friends are writers; we dish about editors over lunch, brainstorm story ideas via Skype and support each other in online forums. Writing has connected me with some truly fabulous people.
Working at home: Yeah, I talk about this all the time. But few things get me more excited than walking to the office, working with dogs sleeping at my feet and wearing slippers all day. There is another reason I love working at home: I'm an introvert, which means I struggle to work in a noisy office and find the cubicle culture, with coworkers popping by to chat, exhausting. So, I'm happiest and most productive when I work at home.
The flexibility: I may prefer working at home but I have the opportunity to work from anywhere. I've filed articles from a hospital waiting room, a mountain cottage and 30,000 feet in the air (gotta love airplane WiFi). I can schedule interviews and writing time around things that are important to me like volunteering for dog rescue and deep stretch classes.
Interviewing interesting people & asking nosy questions: I've heard stories about falling in love, overcoming addiction, breaking gender stereotypes and building businesses from interesting and influential sources. As a curious person who loves learning new things, the opportunity to call strangers and ask questions about their lives and work is pretty darn fabulous.
The challenge: When I had a corporate job, there were limited opportunities to take on special projects. As a freelancer, I can challenge myself to break into specific magazines, reach new income goals, sell a book proposal or launch new programs. My real job is building a business I'm proud of — and that's one of the things I love most about freelancing.
Your turn: If you wrote a love letter about writing, what would it say?