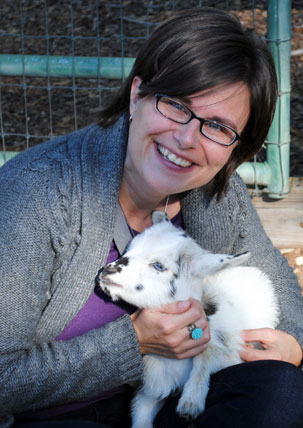 about
I write about food, farming, business, pets and health (often while a dog or two naps in my lap).
My work has appeared in Entrepreneur, Hemispheres, Civil Eats, National Geographic Traveler, AARP, Farm Life, WebMD, Health, CNNMoney and Guardian Sustainable Business and I'm the author of four books, including The Green Year and Farm Fresh Georgia. I also teach writing workshops, offer one-on-one consulting and query critiques and speak at journalism conferences to help other writers achieve their goals.
When I'm not writing, I grow vegetables and raise bees – while trying to keep a pack of rescue dogs (and the occasional foster) from poking their noses in the beehive or stealing ripe strawberries from the garden. I play broomball poorly but enthusiastically, love traveling, hiking in the woods and planning home improvement projects with my favorite handyman. I split my time between Charlotte and Boone, North Carolina.