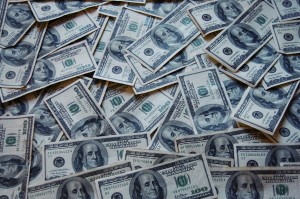 You might have read my post about going to the ASJA conference and thought, "It sounds amazing. I want to go to a conference. But I can't afford it."
I won't lie: Conferences can be expensive. In addition to conference fees, flights, a hotel room and meals, it adds up (I spent $1,200+ to attend the ASJA conference).
I always think of conferences like a MasterCard commercial:
Conference fees: $500.
Transportation: $250.
Hotel: $600.
Spending a weekend learning new skills, gathering information about freelancing, connecting with writers and meeting editors: Priceless.
A good writers' conference is 100% worth the investment.
Even though I always get a significant ROI on conference attendance, I still look for ways to keep costs down. Here are some of the best ways to attend for less:
Take advantage of early bird registration: You'll pay a price for procrastination! I signed up for the early bird rate at ASJA (which saved me $80) and volunteered (which reduced my registration fee an additional $25). If you know you plan to attend a conference, sign up before the early bird fees expire.
Volunteer: Some conferences offer discounts in exchange for helping out at the registration table or working behind-the-scenes to edit conference programs. ASJA gives attendees a $25 discount for volunteering. Ask about opportunities to reduce the conference fee in exchange for helping out at the conference.
Apply for scholarships: You might be surprised at the number of conferences that invite attendees to apply for scholarships that cover some (or all) of the conference fees; some even cover travel and lodging! If cost is a major factor, Google "scholarships" "writers conferences" and look for events that offer scholarships to attendees; apply for a scholarship at a conference that fits with your interests.
Share a room: Instead of sleeping solo, request a room with two beds and seek out a roommate. You'll cut your lodging bill in half. At a conference in Chicago, I shared a super small hotel room with two other writers; on one trip to New York, I slept in a different room each night of the conference (all of the writers who needed roommates had different nights available so I schlepped my suitcase between floors at the conference hotel — and met some wonderful writers)!
You don't have to share with a friend. Conference message boards and online forums like FreelanceSuccess.com are filled with messages from writers who want to share rooms at popular conferences.
Purchase a la carte sessions: Ask if it's possible to pay for a few sessions or to attend one day of a weekend conference. Attending fewer sessions instead of springing for the entire event can help keep registration fees in check.
What creative strategies have you used to cut conference costs?